Acupuncture & Fertility. How exactly does acupuncture influence the female reproductive system?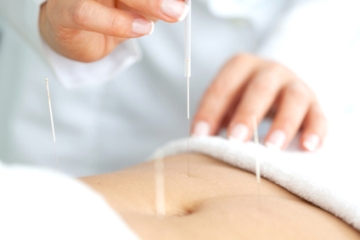 We strive to provide the highest quality, evidence-based acupuncture services for fertility at ACE Wellness. Our mission is not only to help couples achieve successful pregnancies, but to help couples deliver healthy and happy babies. Whether you choose to achieve conception naturally with Acupuncture or choose to use Acupuncture as an aid to accomplish a better success rate with IVF or IUI, we are determined to provide you with the finest quality of care to make it possible.
Acupuncture and herbal supplement have been used for many thousand years to help women with fertility. Acupuncture treatments are beneficial in promoting follicle production, enhancing uterine blood flow and improving uterine lining, which will give a better chance for the eggs to be nourished and therefore carried. Circulation of blood to the pelvic cavity and improvement of ovarian function would makes for healthier eggs.